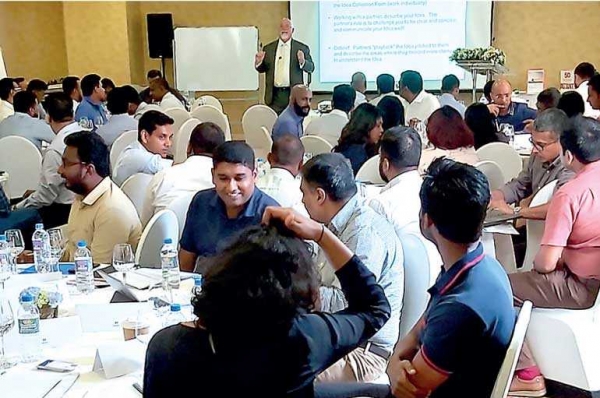 By Darshana Abayasingha
Renowned Sri Lanka human resource software mobile application developer, hSenid, hosted an Innovation Management master class in Colombo this week. The program was designed for entrepreneurs, intrapreneurs and business start-ups seeking to leverage the powers of innovation management to succeed in every sphere.
The program was conducted by reputed trainers from Australian innovation management company, Mybrainwave, and imparted valuable knowledge to participants on how to capture ideas and refine them to be monetised in local and regional markets.