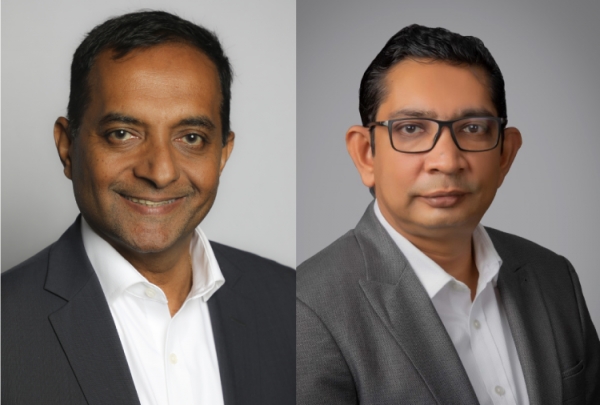 hSenidBiz invests in people and markets setting foundation for FY24
hSenid Business Solutions (hBS) has reported its results for the period ended 31 March 2023, with revenues up 32.7% year-over-year for FY23.

Topline growth was supported by its core PeoplesHR Cloud offering, followed by Tracking Solutions. Recurring revenues accounted for 49%, driven by PeoplesHR Cloud. Region-wise, APAC and Sri Lanka contributed strongly to topline growth. Net profits for the year came in at Rs. 183.5 million, recording a Rs. 0.66 earnings per share.

The company obtained the ISO/IEC 27017:2015 certification related to cloud service security, during the final quarter of FY23. This is in addition to obtaining the ISO/IEC 27001:2013 certification pertaining to information security management systems, which guarantees the protection of client information assets. hBS expects the implementation of these systems to add value to both its product and service offerings, particularly within the enterprise segment in overseas markets.

Commenting on the year, Founder and Chairman Dinesh Saparamadu noted: "While the year was a challenging one, we made headway in a number of areas including our investments in the APAC region, focused on our core PeoplesHR products. We also strengthened our senior management team with key hires during the year, particularly strengthening our sales organisation. We believe these investments in talent are critical for the success of our long-term growth initiatives."

Since the initial public offering, the company has utilised nearly Rs. 166 million to-date, or 24% of the total funds raised, in product and market development. Market development initiatives were carried out with a particular focus in South Asia and South-East Asia, while product development focused on new module introductions to the core PeoplesHR product, and revamp of the PeoplesHR Turbo and Marketplace products. hBS also invested in digital marketing activities during the year in its key markets to accelerate customer acquisition efforts.

Looking towards the new financial year, CEO Sampath Jayasundara commented: "We believe we have set a clear foundation over the past year with investments in people, processes and our core product, to generate stronger results in the new financial year. Our key focus for FY24 will be to continue our market development activities focused mainly on key select markets in APAC and MEA. This will be coupled with a cost optimisation exercise to review our cloud and infrastructure costs to improve profitability in the long run."

Source : https://www.ft.lk