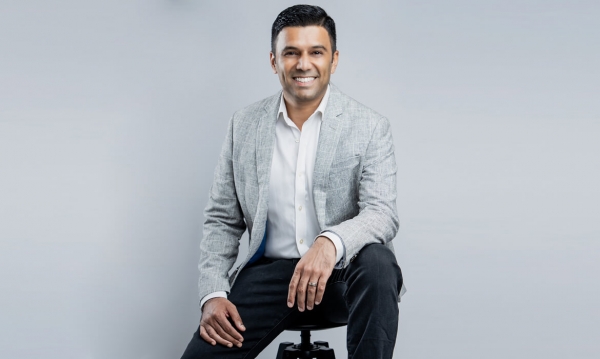 Luxsho Logan appointed as Vice President for PeoplesHR
hSenid Business Solutions PLC, the founding company of the globally recognized HRIS (Human Resource Information System), PeoplesHR, recently appointed Luxsho Logan as their Vice President (Global Sales).
Commenting on his plans for PeoplesHR, Luxsho mentioned: "Building upon the success of the Sri Lankan market, PeoplesHR's phenomenal solution is perfectly set to scale in the emerging markets of both APAC and MEA as organisations embark on their own HR transformation."
Over the past 18 years, Luxsho has built his sales career in both Sydney and Singapore. Specialising in HRIS technologies, his data-driven and methodical approach has successfully groomed high performing sales professionals and built strategic partnerships across the APAC region. Prior to PeoplesHR, Luxsho held sales leadership positions at Korn Ferry and SAP.
Addressing the new appointment, CEO of PeoplesHR Sampath Jayasundara stated: " Luxsho's exposure in heading global sales teams and expertise in market expansion will be a critical addition to our global leadership team. We are excited to have him on board and look forward to achieving our market development goals in taking PeoplesHR forward as a global brand."
Adding to his comment, the Chief Financial Officer of PeoplesHR Nilendra Weerasinghe, mentioned: "We want to build a strong sales engine within PeoplesHR to drive the acceleration of APAC sales efforts. We welcome Luxsho as he comes onboard to take overall sales leadership as we scale up in our corporate journey."
PeoplesHR by hSenid Business Solutions PLC, a trusted name in the HR Tech industry with over 25 years of experience in Asia and the APAC region. The HR ecosystem encapsulates all HR requirements including a marketplace built for HR professionals, tracking and security solutions and collaboration tools for employees, and the convenience of HR outsourcing.
PeoplesHR has supported over 1500 HR departments in over 40 countries while operating across 6 nations and is recognized as Sri Lanka's 1st enterprise software product company to be listed on the Colombo Stock Exchange.

Source : https://www.themorning.lk