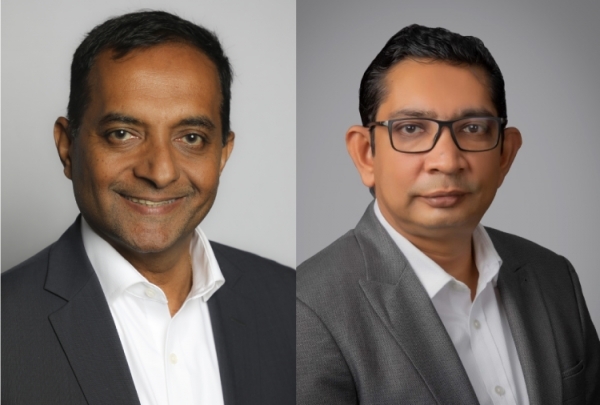 Overseas expansion supports hBS FY22 earnings; remains committed to further market expansion and talent acquisition in FY23
hSenid Business Solutions (hBS) reported its first full year result since the Initial Public Offering in December 2021. Net profits for the fourth quarter ending 31 March 2022 came in at LKR 343.6 million, compared to a profit of LKR 174.6 million in the corresponding quarter of the previous financial year while for the full year, net profits were LKR 455.3 million, compared to LKR 209.2 million in the previous financial year.

Its main business segment, PeoplesHR - consisting of both on-premise and cloud solutions, continued to be its key earnings driver, with the company locking in a number of new deals, particularly through its global partner network. The quarter also saw revenue recognition from a number of new initiatives put in place earlier during the year.

Founder and Chairman Dinesh Saparamadu comments: "While we expect the local business environment to be challenging, we are a firm believer that our existing talent – both local and overseas, our resilience and hard work, will continue to pave way for us to achieve our objectives. As a result, we believe that it is imperative to continue to invest in top talent both locally and internationally to accelerate our growth".

The year saw the successful completion of the company's Initial Public Offering, raising LKR 692mn in equity funds. To-date, hBS has utilized LKR 12.3 million of these funds, mainly focused on product and market development initiatives.

Commenting on the outlook for the business, CEO Sampath Jayasundara noted that "despite challenges in the local macro-economic environment, we remain committed to both our local and overseas operations. hBS will continue to provide strategic focus to its long-term objectives in-line with those stated at the point of our IPO, including product and market development initiatives, and exploring potential strategic partnerships and acquisitions overseas".

With over 25 years of experience, hSenid Business Solutions PLC is a multinational Human Resource Information System (HRIS) based business solutions provider, operating in the Software-as-a-Service (SaaS) space. Operating in 6 countries, hBS is an indigenous multinational, serving over a million users in 1,350 organizations, across 20 diversified industries and 40 countries.