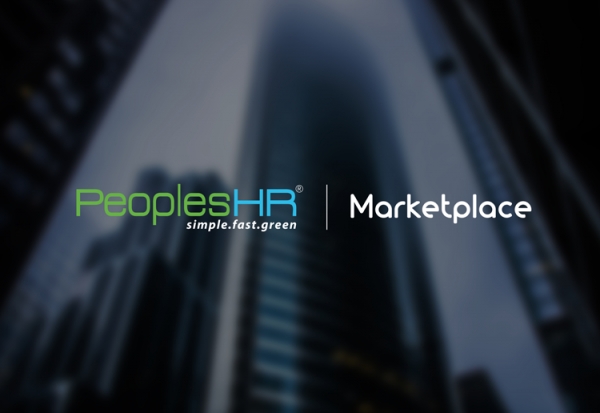 hSenid accelerates its customer journey with the launch of PeoplesHR Marketplace
hSenid Business Solutions, a renowned name in the HR Tech Industry, takes the next step towards their digital transformation journey and customer experience by launching the PeoplesHR Marketplace. This global platform is a one-stop-shop for all your HR needs, giving organisations the freedom to browse, enable, and purchase software products and value additions at a cost-effective rate from global service providers to enhance their HR experience.
Having mastered the potential of HRIS (Human Resource Information System) with over 24 years of experience, hSenid identifies that the scope of an HRIS transcends the stereotypical attendance monitoring and payroll processing. With the constant expansion in business needs and challenging situations, an HR solution has the potential to cater to multiple avenues and provide the opportunity for HR departments to automate regular time consuming activities while focusing on more strategic requirements. The customer surveys and audits carried out by hSenid across their client base, highlighted that these requirements were beyond HR itself, and entailed the need of a network where businesses worked together to provide value added services to support customers to accelerate their journey with the best of the services and solutions available in the market.

Understanding this business need, hSenid has worked towards building a HR ecosystem enriched with a business to business to consumer model (B2B2C). This model opens doors to the latest addition to the hSenid portfolio, PeoplesHR Marketplace.

PeoplesHR Marketplace is one of a kind online store, a one-stop-shop for all HR related needs. A platform which consists of multiple business solutions and extended HR services that complement and add value to hSenid's HRIS platform, PeoplesHR. PeoplesHR Marketplace offers a large collection of trusted and innovative apps in many business categories, not limited to marketing, sales, customer service, social, and talent management. Like add-on or plug-in software, these apps provide enhanced functions or customisations for an existing PeoplesHR implementation. It also offers an array of services, such as consulting, implementation, integration, and training, to help one transition to the cloud and improve the successful operation of their company. The PeoplesHR community is further given the privilege of promotions offered by all respective stakeholders not limited to partners, customers or any other related party. PeoplesHR Marketplace also creates an arena through this platform for CSR projects initiated by corporates or by related stakeholders for donations, subscriptions or for voluntary services open to its customer base across 40 countries globally.

All listed solutions in the marketplace are offered by approved, registered, and expert partners, developers or corporates. More importantly the solutions listed will be assured to be built within the information security framework and legal compliance guidelines. This gives PeoplesHR users the chance to explore software products to enhance their HR journey, making it more convenient and practical in the modern business environment.

Speaking on this initiative, Mr. Sampath Jayasundara, CEO of hSenid Business Solutions, stated, "This platform looks at providing a win-win strategy to all our stakeholders. On one hand customers are entitled to value additions at a cost-effective rate from global service providers while on the other hand, third party partners have an established source of recurring revenue and access to a 1,300 client network. Partners also have the convenience of connecting with our HRIS application directly since the application programming interface (API) layers are fully functional and operational, enabling easy integration."

Having a global partner network of partners on-board, the PeoplesHR Marketplace is launched with exclusive discounts, offers and giveaways made available till the 31st March 2021 by PeoplesHR and its partners. To explore the PeoplesHR Marketplace and redeem exclusive offers, visit marketplace.peopleshr.com.