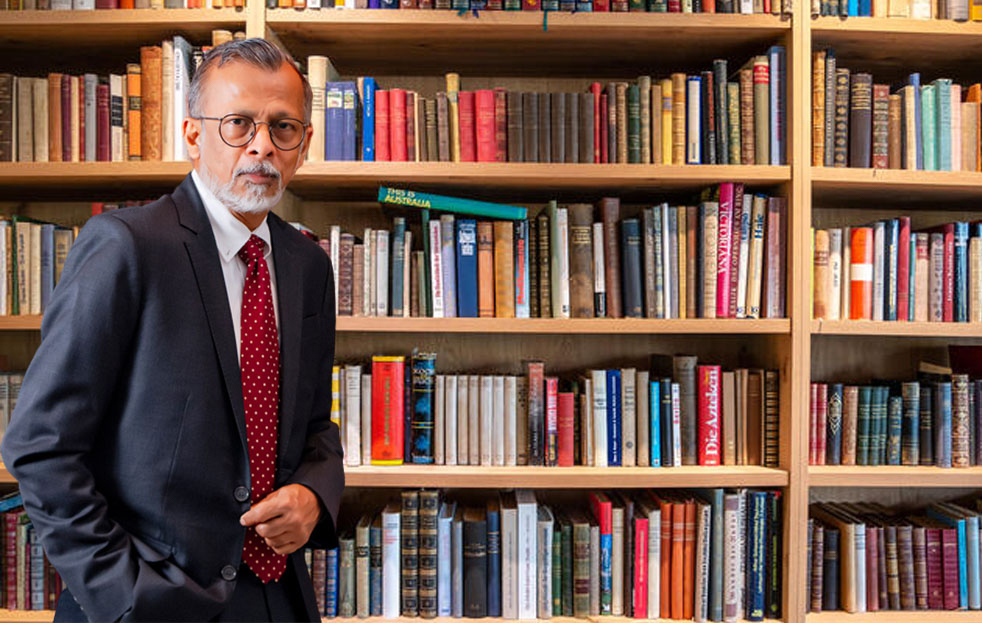 Arittha appointed to Hsenid Business Solutions Board
Top professional Dr. Arittha Rahula Wikramanayake has been appointed as a non-executive independent director of the hSenid Business Solutions with effect from 3 October.
Dr. Wikramanayake is a veteran Corporate and M&A lawyer and heads the Firm's corporate and acquisitions practice. During his tenure as the Director General of the Securities and Exchange Commission (SEC), he played a pivotal role in the development and formulation of fundamental laws, regulations and policies - including the formulation of the Takeovers and Mergers Code.


He thereafter served as the Precedent Partner of Nithya Partners (Attorneys-at-Law) for nearly 25 years, where he was the driving force in consolidating its position as one of the dominant corporate law firms in Sri Lanka.

As one of the leading capital market experts in the country, Dr. Wikramanayake has served in various key regulatory and policy formulating bodies including the Sri Lanka Accounting and Monitoring Standards Board, the Public Enterprises Reform Commission and Committees for the formulation of Codes of Corporate Governance.

He also served as the Chairman of the Company Law Advisory Commission, a Member of the Advisory Commission on Intellectual Property Law and as a Member of the National Trade Negotiation Committee appointed by the Cabinet of Sri Lanka to negotiate Free Trade Agreements with Singapore, India, China and Thailand. He is presently a member of the Law Commission of Sri Lanka. In addition, he has been consistently ranked as a leading individual in the fields of Corporate and M&A by Chambers and Partners and the Legal 500 Asia Pacific.

Dr. Wikramanayake received his professional education at the Sri Lanka Law College and was admitted to the Bar in 1981. He thereafter served as a State Counsel with the Attorney General's Department of Sri Lanka till he assumed his position as the Director General of the Securities and Exchange Commission. During this period, he received LL.M degrees from the Vrije Universiteit (Brussels, Belgium), the University of Georgia (Athens, USA) as well as a Master's in Law and Diplomacy (MALD) from the Fletcher School of Law and Diplomacy, Tufts University (USA). Furthermore, in 2013 he was awarded a Doctorate from the University of Colombo, Sri Lanka.

With the latest appointment, the Board of Directors of hSenid Business Solutions comprises Chairman Dinesh Saparamadu, CEO/Executive Director Sampath Jayasundara, D.S. Ariyarathne, A. Udeshi, M. Arsakularatne, M. Ratnayake, A. Moonesinghe and A.R. Wikramanayake.