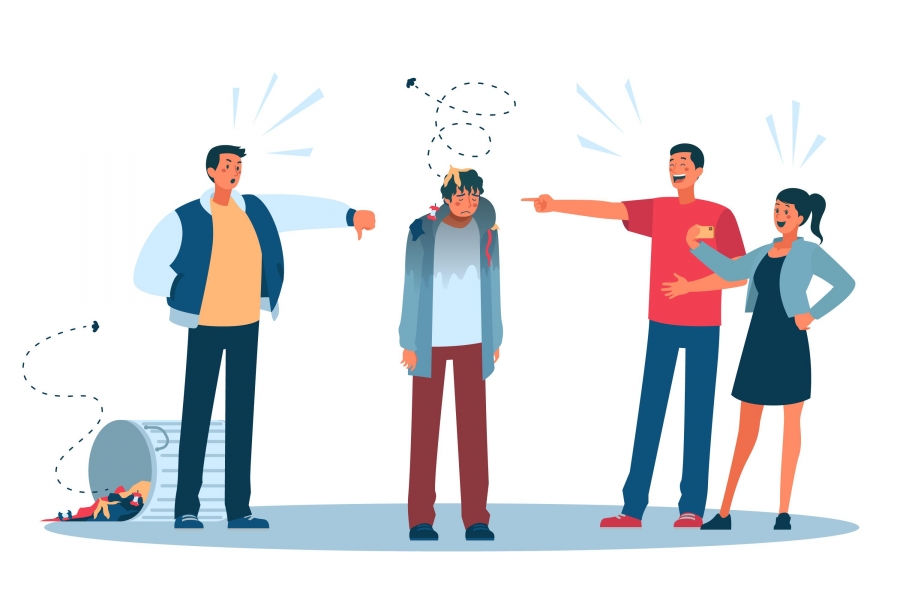 Understanding and managing Workplace Bullying during New Normal.
While Covid pandemic has significantly changed the way many of us work, it is impossible to find a workplace which has not gone through highs and lows during this period. While a significant amount of people have lost jobs or being laid off unfairly, the rest of the workforce have been facing mega volumes of work and high stress during the period. While many might have gone with the flow of keeping up with all this, slowly people are beginning to understand where their mental health and wellbeing has not been priority. Pandemic has changed many norms and beliefs, where it has also allowed companies to cross certain boundaries when it comes to their human resources. While well-being has not been a key priority during this season, it is the company which will adversely benefit from an employee who is dissatisfied and miserable.
While there are different forms to bullying, it can be simply defined as the unreasonable or unethical behavior dictated towards an employee or a team of employees that creates a risk in health and safety. This is a persistent behavior which will take many forms or actions. It could be belittling a person, shouting or yelling or less obvious actions such as withholding information necessary for a person to do a job or purposefully ignoring a member of a team. This can be intentional or unintentional where the bullies might be unaware of their behavior of this sort.


What are the causes of workplace bullying?
Workplace bullying happens because of how employees choses to react to organizational pressures or individualistic drivers or pressures in an abusive manner. Mainly it happens due to multiple drivers, hence to formulate a strategy, first it is important to identify and rectify the drivers that cause a person to be a bully.


Common drivers that cause bullying
Organisational drivers include: Role ambiguity, increased work demands, lack of resources or training, change in workplace or system, lack of policies and support systems, high workloads, poorly designed rostering, technological changes, isolated work, change in work methods and customer aggression are few organizational drivers that has been identified during recent studies.
Whereas individual drivers are poor interpersonal and communication skills, autocratic leadership style, low emotional intelligence, high stress, unrealistic expectations, discrimination


Responding to bullying during the COVID-19 pandemic
According to the People Matter Employee survey (PMES), the most common types of bullying include unjustified criticism or complaint, withholding important information for work performance and shouting and expressing anger.


How HR team can respond and support employees
HR should keep anti-bullying polices, disciplinary policies and procedures in place. If the company has a HRIS system in place, there should be a section where employees can escalate these issues as grievances or complaints within the system against the perpetrator.

HR needs to create an environment where anyone can ask for help. It is important to get the supervisors understand that many employees who work from home will be unable to do all the tasks they would in a typical work environment for a number of reasons, some of which could be limited access to systems, caring responsibilities, sharing working environments with other household members and the stress resulting from high workload.

Prioritize connection and communication within all levels. It is important to understand and acknowledge the changes that the staff goes through and give them access to discuss their struggles with their supervisors openly.


How can colleagues support each other
One of the best things that keep us going at a workplace is the friendships we form along the way. Colleagues can play a major role in supporting with the struggles that an employee goes through.

Lookout for changes in behavior of colleagues. If someone is overly quiet, upset or disconnecting from the team, make an effort to speak to them, get them to open up to you. If you see or hear inappropriate behavior directed towards a colleague, speak up and make clear that the behavior is unacceptable. Check in with your colleague on the receiving end of the inappropriate behavior and let them know they are supported.

Support them with their workload and encourage them to address the issue. Help your colleague understand that it is not their fault, encourage them to address the issue with the perpetrator or even direct them to the HR department.
It is everyone's equal responsibility to create a positive workplace culture to increase employee wellbeing and focus on a healthy work environment will boost employee morale and productivity.


Blog Author
Heading the marketing team for hSenidBiz and PeoplesHR, Vichalya focuses on creating compelling marketing experiences with the product, people, and brand together. Being involved in the HR Tech industry & having gained over 8 years of domain experience, she closely monitors HR trends and patterns in the ever changing corporate world. Vichalya joined hSenid in 2013, bringing with her a decade of marketing and leadership experience.
Vichalya Wijesuriya
Manager - Branding & Marketing Communications