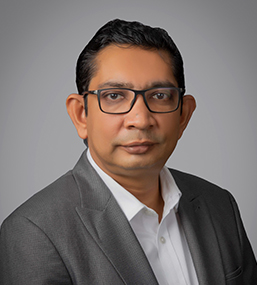 J. M. Sampath K. Jayasundara
Executive, Non-Independent Director - Chief Executive Officer
Appointed to the Board on August 20, 2007
J. M. Sampath K. Jayasundara has over 20 years of experience in the ICT industry, joined hBS as Project Lead in the year of 2000 and gradually gained expertise to manage the entire operations of hSenid Business Solutions Limited as Executive Director (Non Independent) / Chief Executive Officer after holding key positions as, Manager Operations, Head of Business Development and General Manager.
After his first degree & Post Graduate Diploma in Computer Science at the University of Colombo and then an MBA at Post Graduate Institute of Management, University of Sri Jayewardenepura, he is serving as a lecture panel member of the Chartered Institute of Personnel Management (CIPM) of Sri Lanka, he is a lecturer at the Open University of Sri Lanka (OUSL), Postgraduate Institute of Management (PIM), University of Sri Jayewardenepura and Finance and Management faculty of the University of Colombo for postgraduate studies.
Sampath is also the Co-founder/ Director of Pioneer Institute of Business and Technology (Pvt) Ltd.,an institute offering IT and Business degree programs in affiliation with the University of Greenwich, UK. He serves as a Director at SLASSCOM, the industry chamber for the IT/BPO industry and member of the Advisory Committee of ICT/BPM sector of the Export Development Board.