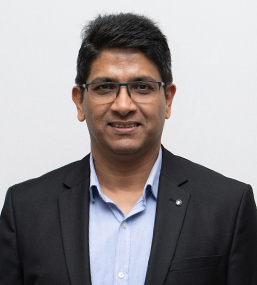 W. Malinga. De F. Arsakularatne
Non-Executive, Independent Director
Appointed to the Board on September 20, 2021
Malinga Arsakularatne is the Co-Owner / CEO of Acorn Group. He has 25 years of experience in investment management, corporate finance, business strategy and general management. He was with the Hemas Group for 16 years until March 2020.
During his last four years at Hemas, he worked in the capacity of Managing Director of the Leisure Travel & Aviation Group, and in the capacity of the Group CFO during the preceding nine years. He was also a Board Member of Hemas Holdings PLC for over six years and the Serendib Hotels Group for over 13 years, until March 2020.
Currently he serves on the Board of Union Assurance PLC as an Independent Director and the Chairman of the Board Audit and Compliance Committee. He is a CFA CharterHolder and a Past President of CFA Sri Lanka. He is also a Fellow Member of the Chartered Institute of Management Accountants, UK, and a Past Board Member of the CIMA Sri Lanka Division. He holds a BSc in Computer Science & Engineering from the University of Moratuwa, an MSc in Investment Management from Cass Business School, and an Executive MBA from INSEAD.