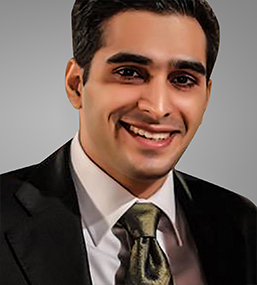 Apurva Udeshi
Non-Executive, Non-Independent Director
Appointed to the Board on November 21, 2011
Apurva Udeshi is the Managing Director of Argent Capital, Founder of Aiken Labs, Co-Founder of Avantrio & Founding Board Member of the Lankan Angel Network. He has over ten years of experience in Investment Management and over five years in Technology.
Argent Capital was set up by Apurva in 2011 and is a sector agnostic structured fund that invests across Private Equity, Listed Equity, Fixed Income Trading, Real Estate and Startups. Aiken Labs & Avantrio are software services development studios that specialise in designing, prototyping, building and integrating high-tech platforms and software solutions.
Apurva earned his undergraduate degree in Computing from Imperial College, London where he graduated with First Class (Hons) placing him in the top 10% of his class. He is also a Dissertation Prize Winner. He began his career at Nomura International, London, where he worked for a year trading European Convertible Bonds before moving to Kotak Mahindra, London. At Kotak, he set up the London Bond Trading Desk and headed it for three years.