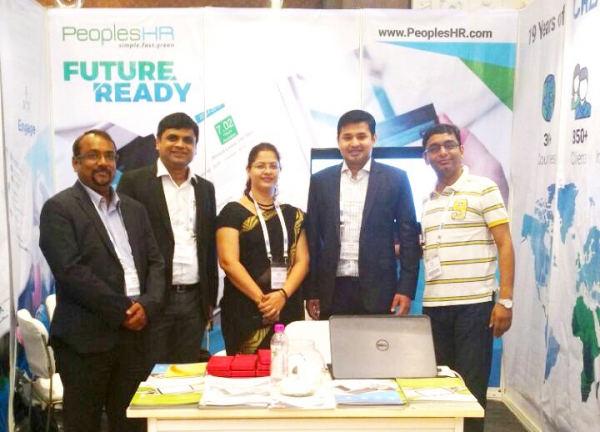 hSenid becomes the silver partner for the SHRM annual conference and exposition
hSenid's PeoplesHR became the Silver Partner of the 5th Annual Society for Human Resource Management (SHRM) Conference and Exposition in New Delhi on the 29th and 30th of September. The event was held at the Taj Palace Hotel with 1000 delegates and over 90 speakers. hSenid was represented by the Chief Executive Officer, Sampath Jayasundara, Chief Operating Officer, Pradeep Agarwal and Chief Strategic Officer, Anuj Gupta along with several other member from the crew in India.
The company launched its latest addition, Juraa, an enterprise social network at the event alongside its long standing cloud HRIS solution PeoplesHR. The introduction to Juraa, fit perfectly in keeping with the theme of the event, "Dare – A bold new HR". This became a great opportunity for hSenid as it paved the way to interact and engage with the HR fraternity spread all around the globe.